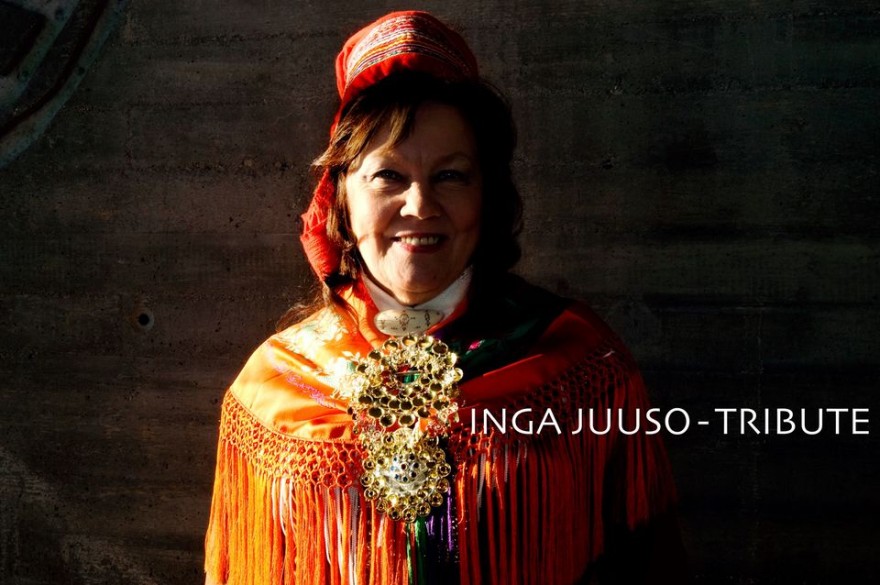 October 19. beaivi 2021
Inga Juuso – Tribute concert: Free tickets for students at Sámi University of Applied Sciences
In connection with the Sami language week, a tribute concert for Inga Juuso will be arranged at Diehtosiida in Kautokeino on Friday 29.10.21. The tickets are free for students at Sámi University of Applied Sciences. To get a free ticket you must sign up before Thursday the 28th of October.
From 2000 until Inga Juuso's death in 2014, a number of vocal recordings have been made with Inga Juuso, which until now has remained untouched. The recordings show her incredible ability to embrace different musical expressions without letting go of the yoik as the main and natural center of the music.
With permission from Inga Juuso's family, this material has now been developed for the album Inga Juuso - Tribute where Inga Juuso's yoik meets flutist Patrick Shaw Iversen's music. Now we get to hear the new music, performed by artists and musicians who have all been inspired by Inga Juuso.
Inga Juuso was considered one of Sápmi's greatest in yoik, and a very knowledgeable bearer of Sami vocal traditions and culture - throughout Sápmi. She generously shared this knowledge through various collaborative projects in everything from classical music to ethnic and jazz.
If you are student at SUAS and like to get free ticket for the concert, then you have send registration e-mail to diehtojuohkin@samas.no by 28.10.21.
On Friday:
20:00 The doors open
21:00 Concert start
The venue is open until 00:00 after the concert.
The age limit is 18 years.
If you are not a student, you can buy tickets here:
Ticket price 200, -
The event is a collaboration between Sami Music Festival, Sámi University of Applied Sciences and Sis-Finnmárkku studeanttaid ovttastus - SSO. The event is supported by the Sami Parliament.