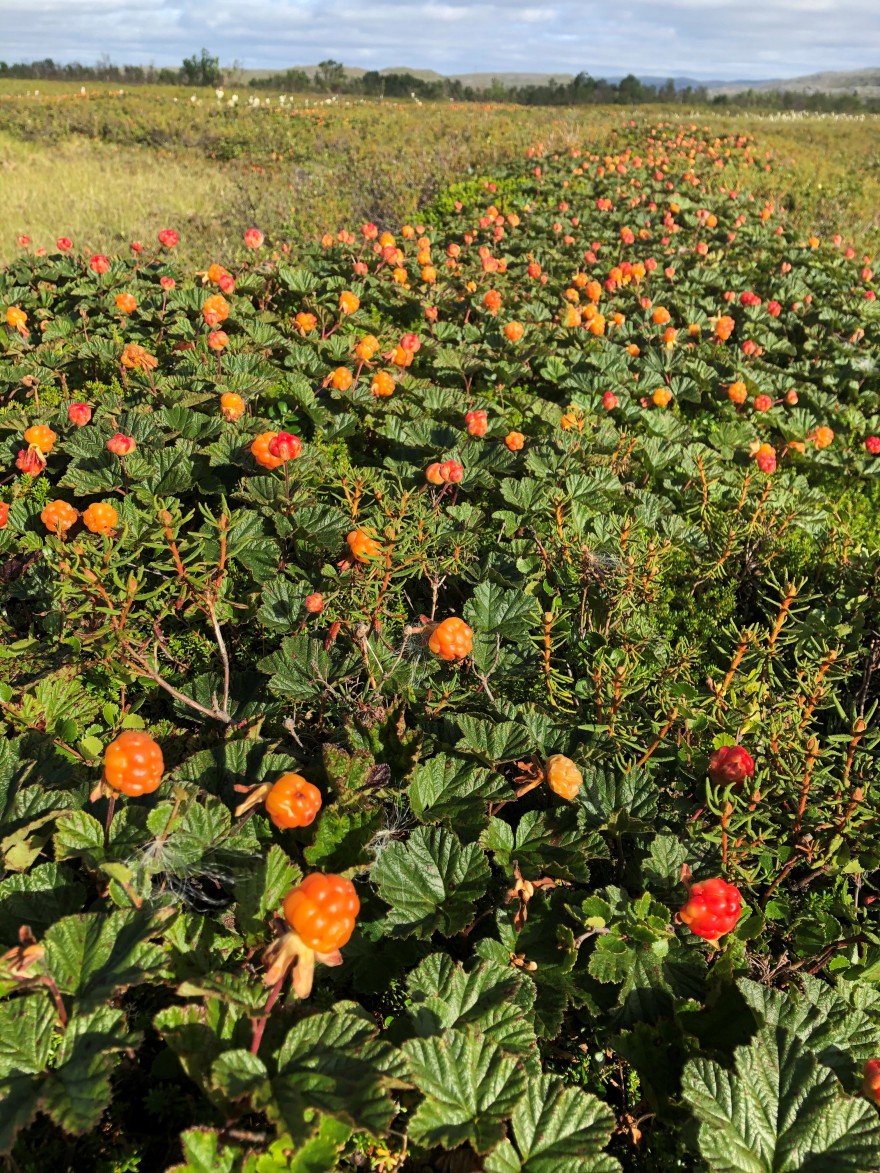 May 04. beaivi 2022
Call for abstracts: Landscape Practices Conference
We invite contributions addressing different indigenous landscape practices, including but not limited to the gathering of eggs, plants, and berries, to reflect on the insights we may gain from paying more attention to people's knowing and caring through landscape practices.
Sámi people, like other indigenous peoples, have close relations with the land. Those relations are often most obvious in fishing, herding, hunting, and gathering practices. Concrete practices have formed a basis for how people notice connections in their surroundings and how they perceive their own position in the world. Gathering practices, like cloudberry picking and egg gathering, have received limited academic attention, while these activities still maintain values and traditional knowledges and sustain people's ways of relating to their surroundings. These relationships also imply caring for the land, which in turn contributes to sustainable management. Current challenges in terms of climate change, land disturbance and other environmental challenges urgently underline the need to take such knowing and caring seriously.
International Conference in September
In September 20.-22. there will be arranged a conference in Guovdageaidnu. The aim of the conference is to explore insights into different ways of knowing in traditional landscape practices. Therefore, we ask how relations between humans and non-humans constitute ways of knowing, and how knowing is expressed through language, stories, and placenames. The conference also explores how people perceive their landscapes as home through their gathering activities.  
The conference is organized by members of a research project called Making Knowledges Visible: Relational gathering practices and their linguistic and narrative expressions in coastal Sápmi. This project is led from the Sámi University of Applied Sciences. Other partners in the project are Mearrasiida (a sea Sámi cultural centre), Árran Julevsáme Center and the Norwegian Institute for Nature Research (NINA). The project is funded by the Norwegian Research Council.
Using a multidisciplinary approach, based on the social sciences and humanities, the project asks: How are gathering practices in Lule Sámi and northern coastal Sámi communities currently done and what do they entail? By investigating how relationships between humans and non-humans constitute ways of knowing, the project has explored and articulated how those relationships also include caring for the surroundings.
Please send an abstract of max 250 words, indicating which of the following themes your presentation will address:
Mijá duobddága – home landscapes as places of gathering
The sustainability of gathering practices
Knowing and caring in landscape practices
Send the abstract to Stine Rybråten, stine.rybraten@nina.no.
Deadline: 15th of May 2022.
Website for the conference: Landscape Practices Conference | Sámi University of Applied Sciences (samas.no)