What's up
13. October,

08:30

to

17:00
How can we curate exhibitions based on duodje ways of thinking and bring Sámi experience to a fo
05. October, 12:00

to

07. October, 15:30
Following national advice on preventing the spread of Corona infection, have the organizers of th
31. August,

12:00

to

13:30
Ny bok: Ett folk, ulike valg: Sametingsvalg i Norge og Sverige.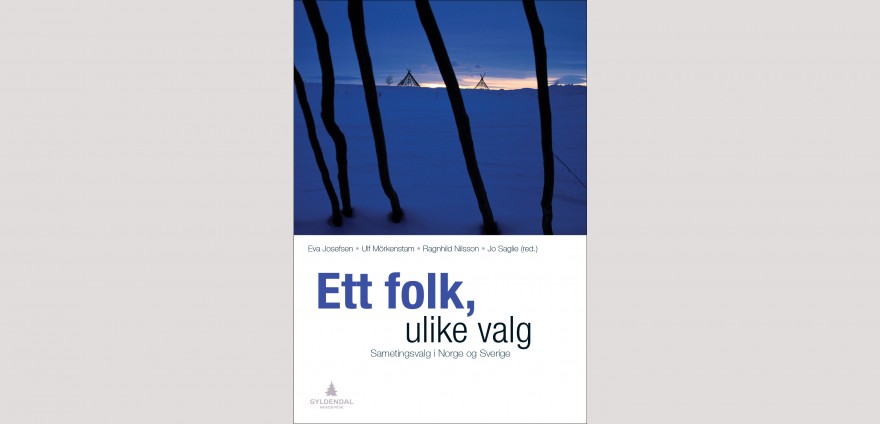 Boklansering
Sted: UiT Campus Alta, Café Tamsøy
Tid: 31.08.17 kl. 12.00-13.30
Program for arrangementet.
Forlagets informasjon om boka.
Sámi allaskuvla er medarrangør.

Torsdag 31. august lanseres boka Ett folk, ulike valg: Sametingsvalg i Norge og Sverige. Boka presenterer resultater fra prosjektene Sametingsvalgundersøkelsen 2013 og Sametingene som representative organer. En sammenlignende studie av samtingsvalgene i Sverige og Norge 2013. Dette er den første systematiske sammenligningen av sametingsvalg i de to landene.
Med utgangspunkt i velgerundersøkelser og mediestudier spør forfatterne blant annet:
Hvem stemmer ved valg til Sametinget?
Hvilke politiske skillelinjer finnes blant velgerne?
Hva mener velgerne om Sametingets legitimitet?
Og hvordan ser medienes rapportering av sametingsvalg ut?
Boka viser at selv om Sametinget i begge land er et folkevalgt organ som skal ivareta samenes rett til selvbestemmelse, er det likevel betydelige forskjeller mellom de to sametingene. Det gjelder ikke bare sametingenes lovgrunnlag, ressurser og institusjonelle utforming, men også velgernes atferd og holdninger. Utformingen av institusjonene, sammen med den politikken de to statene har ført overfor samene, har lagt grunnlaget for forskjellene. Det er dermed vanskelig å snakke om én nordisk modell for urfolks selvbestemmelse, verken på institusjonsnivå eller velgernivå.
Boka har bidrag fra statsvitere og medieforskere fra Norge og Sverige. Den er redigert av statsviterne Eva Josefsen, Ulf Mörkenstam, Ragnhild Nilsson og Jo Saglie.